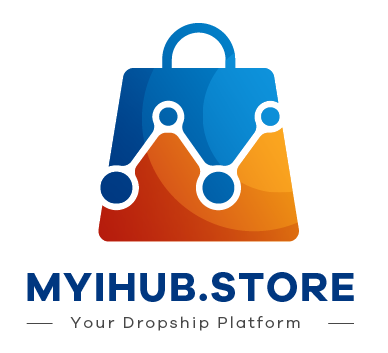 Refund Policy
Thanks for shopping at Anthub. If you are not entirely satisfied with your purchase or need assistance with reprinting, we're here to help.
Returns
The products sold by Anthub are custom printed and therefore not eligible for returns. The costs associated with returning items to Anthub will solely be the responsibility of the customer.
However, if the printed items are clearly defective due to an error with a printing process or if they were damaged during shipping, the order may be eligible for a courtesy reprint. If you believe this may be the case with your order, contact Anthub via email at admin@anthub.com.my. Include your contact information, order number, and digital images of the damage/defects. Issues must be raised by the customer within 7 days of the order being delivered to the address provided by customer.
The file layout, content, and text is the responsibility of the client. Anthub reviews each file for sizing and resolution. Typos or other potential errors are the responsibility of the client. If an order does need to be reprinted due to an error with the design, please contact Anthub. We will be happy to assist the client with placing a discounted reprint order. Please review the Reprints/Refunds Policy.
Reprints / Refunds
To be eligible for a reprint or refund, you must notify Anthub via email at admin@anthub.com.my regarding the issue within 7 days of the order being delivered to the shipping address provided. "Delivered" is defined by the shipping company tracking time stamp. Once we receive your email regarding issues with your order, we will inspect the digital images provided of the order and notify you that we have received your request. We may contact you to clarify the issues raised with your order. Be aware Anthub provides custom printed cards that are printed as a batch. Due to variances in the production process, we may deliver up to 4% more or 4% fewer cards than the actual card quantity ordered. Be aware that reprints/refunds are normally not approved for delivered quantities that fall within this tolerance.
If a reprint is approved, it will be printed in the next available production run and shipped via 2-3 day method. Reprints will only be shipped via Express 1-2 day method if the original order was shipped Express or if the client pays for Express shipping for the reprint. If time does not allow for a reprint prior to the event, we will initiate a refund to your credit card (or original method of payment). If agreed by both parties, Anthub may fully/partially refund the order rather than issuing a reprint.
Shipping
The cost and terms of shipping orders will be made available in the shopping cart during check ou. An additional charge will be applied to any shipments outside the contiguous United States and for all expedited shipping. Anthub is not responsible for shipping delays caused by the carrier. However, if your order delivery is delayed, please contact us for whatever assistance we may be able to provide.
You will be responsible for paying for your own shipping costs if you choose to return any items. There are no refunds for orders shipped to the wrong address as provided by the client. Shipping costs are non-refundable.
Incorrect or Insufficient Address: If an order is not delivered per published timelines and/or returned to Anthub due to an incorrect or insufficient shipping address, the client is not eligible for a refund. Anthub will, however, reship the order to a corrected address at no additional cost if the order is returned to Anthub by the carrier. Reshipped orders will be sent via 2-4 working day, including orders that were initially shipped via 2-4 working day.
Contact Us
If you have any questions about Returns, Refunds, or Shipping, contact us via our site chat or at admin@anthub.com.my.